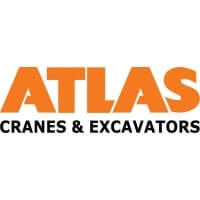 ATLAS Excavator Manuals PDF
Atlas-1304-1604-Wiring-Diagram

Atlas-1704MI-Spec

Adjusting-instructions-of-Atlas-1404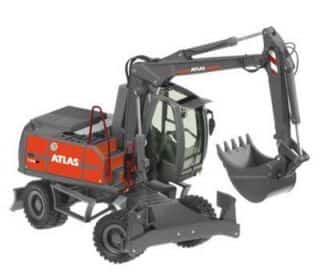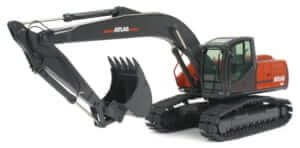 Atlas Excavators History
There are some ATLAS (Atlas Maschinen GmbH) Excavator Service Manuals & Specs PDF above the page.
The German company Atlas GmbH (from 2010 to 2016 – Atlas Maschinen GmbH) is a world-famous manufacturer of construction equipment. The head office is located in the city of Ganderkesee.
The main products of the company are heavy and medium wheeled and tracked excavators. In addition to excavators, the company manufactures tower cranes, crawler and wheel loaders of various capacities.
In 2019, Atlas celebrated its anniversary – the centenary of its foundation. On the official website of the company included a counter showing how much time is left until the anniversary date.
In 1919, Hinrich Weyhausen, in the small town of Delmenhorst in Lower Saxony, Germany, founded the company Hinrich Weyhausen KG, for the production of agricultural machinery and lifting equipment for agriculture.
The registered trademark "Atlas" first appeared in 1936.
The company Hinrich Weyhausen KG constantly improved its offspring, and already since the sixties, it took a leading position in the international market of excavators.
In 1962, more than a thousand workers worked in all of its factories.
When the company's founder, Hinrich Weyhausen, passed away, his son Gunter took over the leadership.
Faced with financial difficulties at the end of the last century, the owners sold their business to EDER Handel und Beteiligungen GmbH, which, in turn, resold it to the American manufacturer of building machinery and machines Terex from Westport.
The company was renamed Atlas Terex GmbH. The new management didn't bring anything good, the organization suffered significant losses.
In March 2010 investor Philip Filippov bought the company for one euro. Filippov called the new organization Atlas Maschinen GmbH.