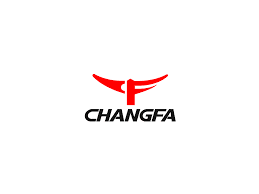 CHANGFA Tractor PDF Manuals
Changfa-CF805-SD-Tracked-Combine-Harvester-Specs-PDF

Changfa-ZS1115-G-Tractor-Engine-Operators-Manual-PDF

There're some CHANGFA Tractor Manuals PDF above the page.
The line of tractors under the Changfa brand is produced by one of the leading Chinese tractor manufacturers – Jiangsu Changfa Agricultural Equipment Company.
Changfa tractors exported to Africa, Americas, and Europe.
The main characteristics of Changfa tractors are as follows:
– all tractors equipped with 6-cylinder Yuchai engines with Commor Rail electronic control and power management system;
– tractors equipped with mechanical reversible transmissions 32×32 with creeper with gear shift synchronization, as well as LUK clutch;
– tractors have a separate hydraulic system;
– the use of a 3-point hitch of category 3 and 3N (depending on the model) with the Rexroth BOSCH electronic control system;
– lifting capacity of the hitch is 4,500 kg for Changfa H1604A model and 5,800 kg for the H1804L / H2004L / H1804L;
– The operating weight of the tractors is 6,570 kg for the H1604A model and 7,800 kg for the models (H1804L / H2004L / H2204L). In combination with an efficient engine and transmission, this makes it possible to better realize tractive effort;
the new comfortable cab of Changfa Stage IV tractors boasts sound insulation at the level of European tractors;
– the air conditioning unit equipped with a heater and cooling;
– Tractors are factory-equipped with a monitor and rear view camera;
– The warranty for Changfa tractors is 2 years or 1,000 hours.