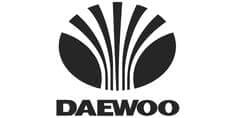 DAEWOO Excavator Manuals PDF
Daewoo-Solar-130LC-V-Hydraulic-Excavator-Service-Manual-PDF

Daewoo-Solar-200W-V-Wheel-Excavator-Service-Manual-PDF

Daewoo-Solar-225-LC-V-Hydraulic-Excavator-Shop-Manual-PDF

Daewoo-Solar-300LC-V-Excavator-Service-Manual-PDF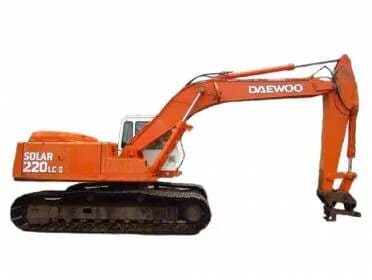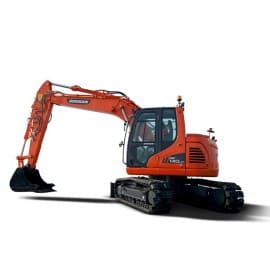 History of Daewoo Heavy Industries
There're some DAEWOO Excavator Service Manuals PDF (include Fault Codes DTC & Wiring Diagrams) above the page.
In 1977, a division of the South Korean Daewoo Corporation, Daewoo Heavy Industries, was created.
Which produced cars that later became what we know today under the Doosan brand.
In cooperation with the Japanese company Hitachi, the production of tracked excavators launched, which were replaced after 8 years by Daewoo's own line, called Solar.
And already in 1999, the company celebrated a major anniversary – the assembly of the 50,000th Daewoo Solar V crawler excavator.
In 1999, Daewoo liquidated by the South Korean government, but individual divisions continued to operate as separate enterprises that became part of the General Motors concern.
Daewoo engaged in the production of electronics, household appliances, cars and weapons.
The Daewoo group included about 20 divisions, before the collapse it was the second largest conglomerate in Korea after Hyundai.
Larger than LG and Samsung.
Since that time, all equipment began to come under the Doosan-Daewoo brand.
But in 2007, it decided to promote the equipment only under the Doosan brand.
It is worth noting that Doosan Corporation produces a wide range of products – from food and beverages to engines, heavy equipment and power plants.
Construction equipment handled by Doosan Infacore.
Doosan Infacore is a global corporation with a wide range of production facilities and a network of representative offices around the world.
As already noted, in 2005 the company acquired Daewoo Heavy Industries & Machinery.
Which allowed Doosan to enter the construction equipment market.
It all started with the release of Doosan excavators and front loaders.
Also, according to the results of 2010, the South Korean company ranked 6th in the world in the production of earthmoving and road construction equipment.