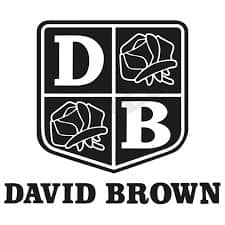 DAVID BROWN Tractor Service Manuals PDF
David-Brown-2D-Repair-Manual-Engine-Series-VAD-12-VAD-12V

David-Brown-25-30C-Operating-Maintenance-Instruction

David-Brown-850-880-990-Tractor-Drivers-Guide

David-Brown-990-995-996-Tractors-Instruction-Book

David-Brown-1290-1390-Tractor-Operators-Manual

David-Brown-1394-Operators-Manual

David-Brown-1490-Tractor-Operators-Manual

David-Brown-770-780-880-990-1200-3800-4600-Shop-Manual

David-Brown-885-995-1210-1212-1410-1412-Shop-Manual

David-Brown-1190-1290-1390-1490-1690-Shop-Manual

David-Brown-Super-Loaders-Instruction-Manual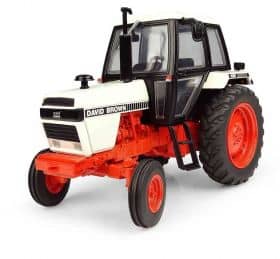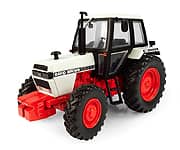 History of David Brown Tractors
There're some DAVID BROWN Tractor Operator's Manuals & Repair Manuals PDF above the page.
In 1935 Ferguson made a deal with David Brown (then a major manufacturer of mechanical transmissions), which was to produce new tractors in its factories, and Ferguson ltd engaged in their sale.
The first 350 (according to other sources 550) tractors were equipped with Coventry Climax L engines producing 20 hp. David Brown purchased the necessary equipment and started producing their own engines.
David Brown bought Aston Martin in 1947.
Brown and Ferguson's partnership will end in 1938. One of the reasons for the gap was unsuccessful sales of new tractors. The new player in the tractor market could not compete with Ford.
A Fordson in the same class priced at £ 140, while a Ferguson Brown started at £ 224, and with the minimum tool kit added another £ 26 in value.
A total of 1,350 Ferguson Brown tractors were produced.
David Brown will return to agricultural machinery production after the war.
In 1972, the tractor operations were sold to the American company Tenneco Inc., which owned the JI Case tractor company.
Case applied the David Brown name and brand to some of its own tractor models in the UK market until the 1980s, before ditching it in favor of the Case IH brand.