EUROCOMACH Mini Excavator Manuals PDF
Eurocomach-28ZT-35ZT-Excavators-Specs-PDF

Eurocomach-ES-400-ZT-Excavator-Operators-Manual-PDF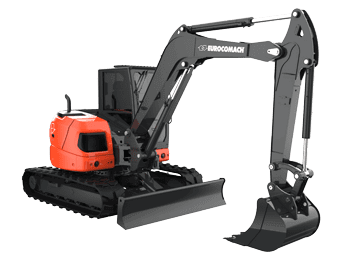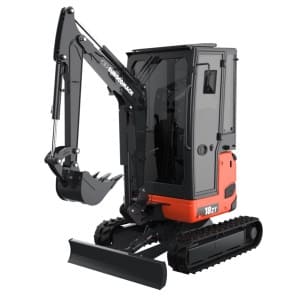 History of Eurocomach Mini Excavators
There're some EUROCOMACH Mini Excavator Manuals PDF above the page.
The history of the Sampierana company began in 1950.
The company entered the international market of tracked chassis under the Sampierana Macchine brand in 1976.
1993 saw the start of production of front loaders, mini excavators and skid steer loaders.
In 1996, the production area was expanded to 51,000 square meters. 2000 – the company changed its name from Sampierana MACCHINE to Sampierana SpA.
2005 – another increase in production area up to 62,000 sq. m.
EUROCOMACH ES 90 ZT Excavator
Operating weight 940 kg
Digging depth 1785 mm
Maximum width 760 – 990 mm
YANMAR engine
Power 10 HP
Specific ground pressure 0.29 (kgf / cm2, without a roof) 0.30 (kgf / cm2, with a roof)
EUROCOMACH ES 180 ZT Excavator
Operating weight 1810 kg (with cab)
Digging depth 2450 mm
Maximum width 990 – 1030 mm
YANMAR engine
Power 15.2 HP
EUROCOMACH ES 300 SR Excavator
Operating weight 2850 kg (with cab)
Digging depth 2864 mm
Maximum width 1500 mm
KUBOTA engine
Power 33.04 hp
EUROCOMACH ES 35 ZT Excavator
Operating weight 3500 kg (with cab)
Digging depth 3080 mm
Maximum width 1580 mm
KUBOTA engine
Power 33.4 hp
Specific ground pressure 0.32 (kgf / cm2)
EUROCOMACH ES 40 ZT Excavator
Operating weight 3950 kg (with cab)
Digging depth 3442 mm
Maximum width 1700 mm
KUBOTA engine
Power 38 HP
Specific ground pressure 0.32 (kgf / cm2)