Online McCORMICK Tractor Manuals PDF

McCORMICK Tractor Manuals PDF
McCormick-cx75-cx85-cx95-cx105-Service-Manual

McCormick-T-MAX-Product-Guide

Mc-Cormick-f240-Livret-Entretien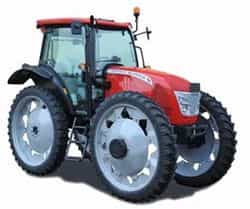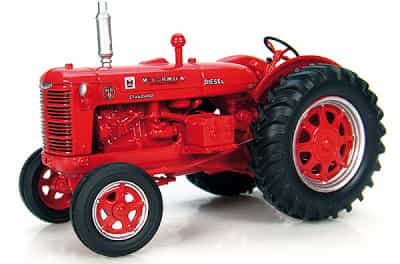 History of McCormick Tractors
Some McCORMICK Tractor Manuals PDF are above the page.
The history of McCormick began in 1831.
On August 12, 1902, Cyrus McCormick, Jr. created the International Harvester Company, which brought together several leading manufacturers of agricultural equipment – Champion, Deering, Milwaukee and Plano.
Thanks to the ideas of a young engineer Edward Johnson, who worked at McCormick and was the initiator of the motorization of agricultural machinery, IHC received 95% of the market for harvesting machines.
International Harvester has entered the market for the production and delivery of tractors, putting 14 tractors throughout the country. For several years, the company has already supplied several hundred tractors.
By 1911, the International Harvester Company opened three plants in Europe: Sweden, Germany and France, but they still did not produce tractors there.
In 1919, the McCormick Farmall tractor was created; it is still considered a tractor, thanks to which, since 1922, the industrialization of the USA has occurred.
For safety reasons, the Farmall painted red, in contrast to the traditional gray.
On September 13, 1949, the first McCormick Farmall tractor rolled off the assembly line. In 1950, IHC-France buys a site in St. In 1951, begins the production of McCormick FARMALL FC tractors.
By 1952, it was decided – IHGB should enter the market of construction equipment. Created the first tracked tractor BTD-6.
In 2001, McCormick Tractors returns to the United States, thanks to the creation of McCormick International USA.
The first American tractor McCormick rolled off the assembly line in Pella, Iowa. In 2006, Agco merges McCormick USA with Landini, which allows you to create one company with two very successful brands. The company moves to Norcross, GA.
McCormick products are already sold in more than 55 countries. In 2008, McCormick introduced the latest CX, MC and MC Power 6 models.
To secure more space for assembly plants and future growth, McCormick moves production three miles north of Duluth, Georgia.
New production site of 120,000 square meters. feet was 2.5 times the previous one, located in Norcross, GA.
Another step to expand production was the consolidation of factories in Kiel, Wisconsin and Baltimore, Maryland, into one production, engaged in replaceable tractor assemblies.