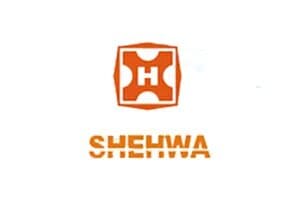 SHEHWA Bulldozer Manuals PDF
HBXG-Shehwa-SD7-Bulldozer-Operators-Manual-PDF

Shehwa-SD8-Bulldozer-Parts-Book-PDF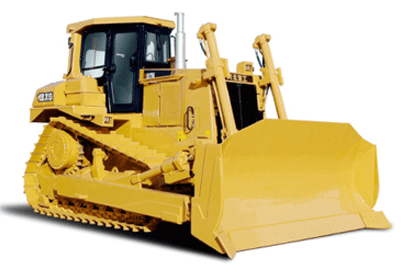 History of HBXG Shehwa Bulldozers
There're some HBXG SHEHWA Bulldozer Service Manuals PDF above the page.
Xuanhua Construction Machinery Co., Ltd. (HBXG / Shehwa) was founded in 1950 and started out with the production of industrial bulldozers.
The first model that rolled off the assembly line of the plant was the T120 mechanical bulldozer.
The machine equipped with a 90 kW (120 hp) engine.
SHEHWA is a pioneer in bulldozer manufacturing in China.
In 1965, the First T2-120 bulldozer, the largest bulldozer in China at that time, designed and put into mass production.
Then came the first hydraulically operated crawler dozer: the T140.
With the development of the country's economy, the demand for bulldozers continued to grow.
In the 1980s, the company expanded its production facilities and introduced modern equipment.
And already in 1996 the capacity reached 1,000 bulldozers per year, in 2012 – 2,500 units.
Until 1984, HBXG (SHEHWA) produced only 140 hp T140 mechanical bulldozers.
Over time, the plant began to produce more powerful models with a hydraulic drive with a capacity of up to 430 hp.
In 1985, snow removal equipment appeared in the company's assortment.
Today, a 380 hp Snow Groomer XG400 snowblower assembled at a factory in China.
Shenwa Hydrostatic Dozers
In 2016, the company began producing hydrostatic dozers – SD5K (130 hp) and SD7K (240 hp).
The machines intended for export to Europe and equipped with Tier 3 eco-class diesel engines.
Today, the SHEHWA bulldozer product line represented by models that adapted to special working conditions: swamp, desert, forest, landfill bulldozers, for moving coal, for working at low temperatures, etc.
The "X" and "H" letters in the logo took from the first company name, XuanHua.
The heavier SD7 bulldozer and its modification SD7LGP (swamp vehicle) equipped with a 251 hp Cummins NT855-C280S10 engine.
The specific ground pressure of the first model is 0.07 MPa, the second – 0.045 MPa. Standard equipment includes a straight tilt blade, ROPS cab and heater.
The SD8B tracked bulldozer powered by a Cummins NTA855-C360S10 engine (320 hp).
On request, it can be equipped with a single or three-shank ripper. The volume of the straight skewed dump is 11.24 m3.
Power of the SD9 bulldozer in 430 hp is provided by the Cummins KTA19-C525S10 or QSX15 engine as an option.
This machine comes standard with a heater, a 13.5cc, 4314 mm wide (13.5m3) straight tilted blade (maximum lift of 1,288mm) and ROPS.