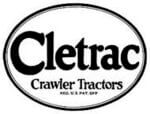 CLETRAC Tractor Manual PDF
Cletrac-20C-Tractor-Operators-Instruction-Manual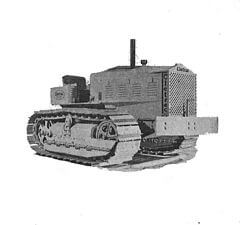 Review of Cletrac Model F Tractor
There's a CLETRAC Tractor Manual PDF above the page.
The Cleveland Tractor Co. (CLETRAC) is an American manufacturer of tracked tractors. The plant is located in Connaughtville, Pennsylvania, USA.
This tractor produced from 1920 to 1922 by the American company Cletrac.
The tractor used mainly for agricultural work. Its feature was the completely innovative track system, which, in fact, is the ancestor of modern tracked tracks.
It used a roller chain, but there were no track rollers and a front sloth (steering wheel).
Each link of the track had a channel running along its entire length, and along which the roller chain could move freely. Such a design allowed the track to work with virtually no lubrication.
Another innovation was that the leading caterpillar sprocket was raised high above the surface of the earth. Such a design move minimized damage from uneven soil and stones.
Track width and Model F clearance changed. This made it possible to use the Cletrac tractor in completely different jobs, and also increased the cross-country ability of equipment on rough terrain.
The tractor body was a single design, in which the engine, gearbox and differentials were a single unit, and all lubricants poured into one single point. This gave the tractor increased stability, strength and compactness.
The Cletrac Tractor Model F equipped with a 4-cylinder engine with 16 hp, but the presence of only one forward and one reverse gear significantly complicated its work.
In total, exactly 300 units produced.
Cletrac became a part of the Oliver in 1944.