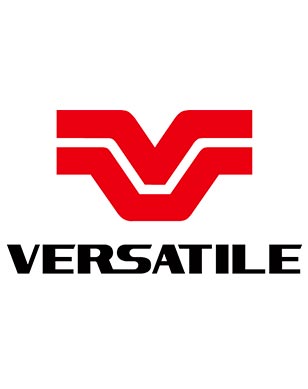 VERSATILE Tractor Manuals PDF
Versatile-tractor-D118-G125-D145-4WD-Parts-Manual-part-2

Versatile-tractor-D118-G125-D145-4WD-Parts-Manual-part-1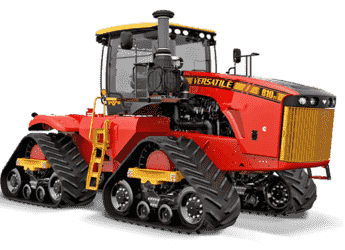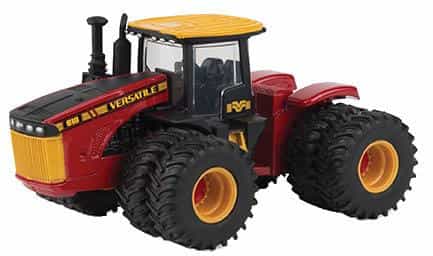 History of Versatile Tractors
Some VERSATILE Tractor Manuals PDF are above the page.
The founding year is 1945, in which Peter Pacos at his home in Toronto organized his first production workshop.
The first tractor D-100 (1966). 1953 – Peter Pacos and his partner, Roy Robinson, move to Winnipeg to be closer to farming regions.
The first products of production were grain loaders, sprayers and self-propelled roller headers under the brand name Versatile.
1964 – the existing plant is built. 1966 – the first tractor with all-wheel drive 4WD, under the brand Versatile, manufactured.
1975 – Presentation of the most powerful tractor, 600 hp Big Roy.
1976 – the start of production of the world's most powerful 348 hp wheeled tractor at that time. (model 945).
The company occupies more than 30% of the North American market of tractors with a capacity of more than 200 hp.
The first tractor power 600 hp.
A new market is opened – Australia. 1986 – Ford Tractor Division acquires Versatile and Sperry New Holland. The company is renamed Ford New Holland.
1991 – Fiat Corp. acquires 80% of Ford New Holland shares and calls the new company New Holland.
In 1993, Fiat Corp. buys the remaining shares in Ford.
1993 – the beginning of the production of Genesis tractors with a classic frame.
1999 – Case and New Holland announce their merger. The US Department of Justice antitrust committee requires Case – New Holland (CNH) to sell Versatile.
Winnipeg industrialist John Buhler announces his intention to acquire Versatile.
2000 (July 31) – finalization of the transaction for the purchase of the plant Versatile Inc by Buhler Industries Inc.
Versatile Tractors in 21th Century
2004 – the beginning of the production of powerful tractors series HHT (High Horsepower Tractors) 435-535 hp.
2007 (October 31) – Rostselmash company completed the purchase of an 80% stake in Buhler Industries Inc.
2008 (February 12) – the model range supplemented with a new series of all-wheel-drive tractors with a capacity from 305 to 400 hp
2008 (October 30) – Rostselmash returns traditional line to tractor lineup. Tractors enter the market called Versatile.