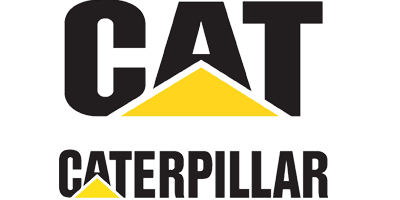 CATERPILLAR Tractor Manuals PDF
Cat-TH360B-Telehandler-Operator-and-Maintanence-Manual

Cat-D6R-TRACTOR-Parts-Manual

Cat-C15-Engine-Parts-Manual

Cat-3600-Series-and-C280-Series-Diesel-Engine-Fluids-Recommendation

Cat-72H-PIPELAYER-Operation-and-Maintanence-Manual

Cat-3406-Engine-Parts-Manual

Caterpillar-D4D-Specifications-Powertrain

Caterpillar-D4D-Models-141-143-Hydraulic-Control-Ajusting

Caterpillar-Disassembly-Assembly-D4D-Tractor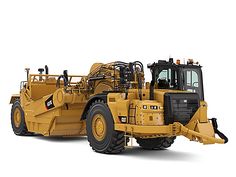 History of Caterpillar Tractors
Some CATERPILLAR Tractor Manuals PDF are above the page.
Caterpillar – the largest US corporation specializing in the production of machinery.
The range of the company is represented by construction equipment, earth-moving equipment, power plants, engines and a wide range of spare parts, mobile phone producing also.
At the moment, the corporation includes 480 divisions, which are located in 50 countries on all continents.
Daniel Best and Benjamin Holt – California engineers became the first scientists who invented caterpillars. This event played an important role in history and changed the course of the WW1.
The fact is that wheeled tractors, under their weight, sank in loose soil, and the equipment shod in the caterpillars perfectly overcame any obstacles.
Later, Holt Manufacturing Company and Best Tractor Company, which owned by Holt and Best, offered tractors for tractor-mounted tractor units and engines for tanks.
In addition, Holt created the world's first self-propelled gun (self-propelled artillery), which was widely used at the beginning of the WW2.
After some time, the engineers decided to merge their companies. The result of this decision was the emergence in 1925 of the Caterpillar brand, the head of which was Clarence Leo Best.
In 1940, the corporation significantly increased its product line, started the production of graders and power plants.
In 1962, the company acquires the status of a public, its shares are placed on the stock exchange.
At the end of the WW2 in 1950, the corporation opens the first division (Caterpillar Tractor Co. Ltd.), located outside the country (in England).
In 1963, Caterpillar, together with Mitsubishi Heavy Industries, opened the first joint venture in Japan (Sagamihara).
Caterpillar Today
Today, the company occupies the second building construction leadership in the production of construction machinery in Japan.
A wide dealer network has played an important role in the successful development of Caterpillar, with branches located in all countries.
Surprisingly, the total income of dealers is several times higher than the financial turnover of the company itself. At the moment, the company's product range exceeds 300 product items.