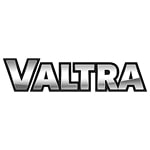 VALTRA Tractor Manuals PDF
Valtra-T2-Versu-Operator-Manual

Valtra-S2-Operator-Manual

Valtra-A3-Hi-Tech-Operator-Manual

Valtra-A75-spare-part-catalog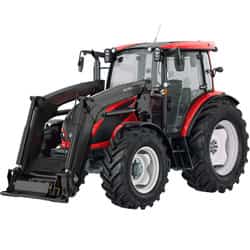 History of Valtra Tractors
Some VALTRA Tractor Manuals PDF are above the page.
In 1951, Valmet opened a plant for the production of agricultural machinery and produced its first tractor, the Valmet 20.
The sales start was so successful that a year later the company had already produced 75 tractors, and by September 1954 the number of agricultural machines produced was close to 2000.
Soon there is another significant event in the history of the brand – the union with the Swedish company Volvo BM.
The tandem of two large companies was born in 1979 and in 1982-1987. successfully existed under the trademark Volvo BM Valmet.
Then, in 1982, Volvo fully sold its part of the assets of the tractor company.
In 1997, the brand changes its name to the familiar to us – Valtra.
Since 2001, there have been a number of next changes: in 2004, Valtra accepts an offer of cooperation from AGCO, which continues to this day.
Today, Valtra tractors are sold in more than 75 countries around the world.
Valtra tractors are widely popular not by chance – these machines are not only the epitome of Scandinavian practicality, but also able to work all year round in harsh operating conditions.
All cars pass a complex of mandatory tests in the Arctic Circle and distinguished by their versatility: they cope smoothly with both agricultural and municipal tasks.
A distinctive feature of Valtra is a flexible approach to the formation of the tractor equipment – the choice takes into account specific functional requirements and customer needs.
Line-up of Valtra Tractors
Valtra is justly proud of its machines and produces tractors of the A, N, T, S series, each of which is unique in its own way.
The basic tractors of the A series are versatile, durable machines, which, due to their size and excellent maneuverability, are an indispensable tool for working in gardening, forestry and utilities.
Valtra Series N tractors distinguished by excellent performance coupled with high technical characteristics: machines with a power range from 99 to 171 hp. – the optimal solution for solving a wide range of tasks.
Currently, the N-series tractors in the factory portfolio account for about 60% of orders — these models are one of the most sought after.
The T series combines the traditional power of Valtra tractors with unsurpassed versatility and is represented by machines suitable for different types of activities.
The S series tractors equipped with an AGCO Power 84 AWF engine, designed to perform the most demanding jobs.
They are perfect for professional farmers and private entrepreneurs for tillage, contracting and transportation under difficult conditions.