Tractormanualz.com – FREE ONLINE Tractor, Loader & Excavator PDF Operator's Manual, Service Manuals, Parts Catalogs, Fault Codes DTC.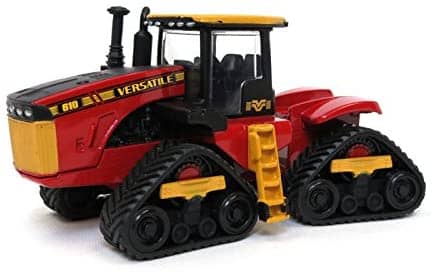 List of Tractor PDF Manuals
AGCO
AGRIFULL
AGRISON
AHLMANN
ANTONIO CARRARO
ARBOS
ARIENS
ATLAS
AVANT
BARBER GREENE
BARONESS
BASAK
BAUTZ
BCS
BELARUS MTZ
BENYE
BOBCAT
BOLENS
BOMAG
BOMR
BRANSON
CASE IH
CATERPILLAR
CLAAS
CLETRAC
COCKSHUTT
CRAFTSMAN
CUB CADET
EICHER
DAFENG
DAVID BROWN
DEUTZ FAHR
DITCH WITCH
DONGFENG
DRESSTA
DW
DYNAPAC
EBRO
EUROTRAC
FARMTRAC
FENDT
FERGUSON
FERRARI
FIAT
FIAT-ALLIS
FORD
FORDSON
FORTE
FORTSCHRITT
FOTON
GEHL
GLEANER
GOLDONI
GRILLO
GULDNER
HIDROMEK
HINOMOTO
HITACHI
HOLDER
HONDA
HURLIMANN
HUSQVARNA
HYDREMA
HYUNDAI
IH
INGERSOLL RAND
ISEKI
JACOBSEN
JCB
JINMA
JOHN DEERE
KAWASAKI
KOMATSU
KRAMER
KRONE
KUBOTA
KUKJE
LAMBORGHINI
LANDINI
LAVERDA
LEYLAND
LIEBHERR
LINDNER
LOVOL
LS Tractor
LUZHONG
MAEDA
MAHINDRA
MASSEY FERGUSON
McCORMICK
MECALAC
MERCEDES BENZ
METSO
MICHIGAN
MITSUBER
MITSUBISHI
MONTANA
MOROOKA
MTD
MUSTANG
NEW HOLLAND
OLIVER
PASQUALI
POCLAIN
PORSCHE
PREET
RENAULT
SAME
SAMPO ROSENLEW
SATOH
SCAT TRAK
SDLG
SEM
SHANTUI
SHIBAURA
SHIFENG
SOLIS
SOMECA
SONALIKA
SNAPPER
TAKEUCHI
TEREX
TYM
TYTAN
URSUS
VALPADANA
VALTRA
VENIERI
VERMEER
VERSATILE
VOLVO
WACKER NEUSON
YANMAR
YARD-MAN
YTO
ZETOR
Excavator, Tractor & Loader Fault Codes DTC
New Holland
Liebherr
Mahindra
This source you'll find a lot of Free Online Tractor, Loader, Mower, Excavator Service Manuals, Repair Manuals & Operator's Handbooks PDF for servicing and maintenance. Also it contains various tractor wiring circuit diagrams, fault codes DTC (diagnostic trouble codes list) and parts catalogues of Tractors, Loaders, Mowers, Excavators and other Farm & Construction Equipment. Guides are for personal use only. Thank you. Admin.