SOLIS Tractor Manuals PDF
Solis-50-Operator-Manual

Solis-26-Operator-Manual

Solis-20-Operator-Manual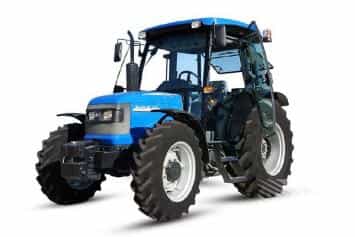 History of Solis Tractors
Some SOLIS Tractor Manuals PDF above the page.
The company founded in 1969 with the aim of producing trailed and attached equipment for tractors.
Developing a business, the company over the years has shifted to the production of tractors.
While the majority of Indian companies work for the needs of the domestic market, which measured in hundreds of thousands of units per year.
The company SONALIKA International Tractors Ltd focuses primarily on foreign markets.
227 development engineers who create everything necessary for European consumers.
The capacity of the tractor plant reaches 90 thousand tractors per year and is growing every year.
New assembly lines built, equipment upgraded, and production modernized.
Today SOLIS tractors exported to 75 countries.
The plant 80% focused on export and foreign markets, so the control and maintenance of quality for the company's founders is the main task.
The technologies used in the SOLIS tractors came through cooperation with companies like Renault Agriculture, Claas, Yanmar, Landini, etc.
There are two series, including 12 tractor models: five models – Solis 20, 50, 60, 75, 0 and seven models – Solis 35 RX, 45 RX, 50 RX, 60 RX, 60 RX Turbo, 75 RX and 90 Rx.