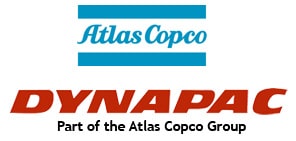 DYNAPAC Tractor Manuals PDF
Dynapac-CP-221-Spare-Parts-Catalog

Dynapac-CC-900-Spare-Parts-Catalog

Dynapac-CC-524HF-Spare-Parts-Catalogue

2016-Dynapac-Supplier-Manual

Dynapac-CA-121-CA121-141-Operation-Manual

History of Dynapac Tractors
Some DYNAPAC Tractor Manuals PDF are above the page.
Dynapac is a Swedish manufacturer of road construction equipment, founded in 1934. The company's headquarters is in Stockholm, Sweden.
In 2007, Dynapac AB became part of the international concern Atlas Copco AB.
The company specializes in the production of a complete line of equipment for compacting and laying construction materials, including the main basic groups.
Asphalt pavers tractors, road mills and asphalt and dirt rollers, vibrating plates and tampers, trench vibrators, deep and external vibrators, vibrating rails, equipment for vacuum processing of concrete, cutters seams, trowels and grinders, table saws, submersible drainage pumps.
Own equipment manufacturing plants are in Sweden, Germany, France, Brazil, the USA, China and India.