CHENGGONG Loader Manuals PDF
ChengGong-956H-Wheel-Loader-Specs-PDF

ChengGong-CG956G-Front-Loader-Service-Manual-PDF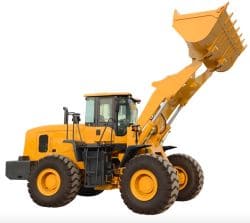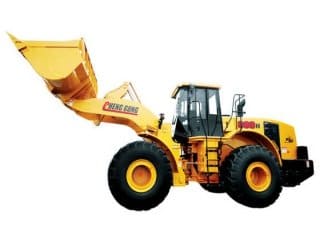 History of ChengGong Construction Machinery
There're some CHENGGONG Loader Manuals PDF above the page.
The history of ChengGong Construction Machinery, located in Chengdu, China, began since 1953 with the production of small batches of various construction equipment for the construction industry in China.
Today the company is the largest factory in western China for the production of wheel loaders, graders, road rollers and excavators.
ChengGong has more than 30 dealers abroad, whose outlets distribute products to more than ten countries around the world, such as Iran, Tunisia, Ukraine, Russia, United Arab Emirates, Canada, etc.
Wheel loader manufactured by ChengGong weighing 18 tons, bucket volume 3.1 m3, power 162 kW.
ChengGong CG956H Wheel Loader Specifications:
Operating weight 18000 kg
Bucket volume 3.1 m3
Load capacity 5000 kg
Shangchai engine model C6121
Operating power 162 kW
Height 3540 mm
Length 8180 mm
Turning radius 6400 mm
Width 3000 mm
Rise time 6.5 s
ChengGong CG932E Front Loader Specifications:
Operating weight 10600 kg
Bucket volume 1.8 m3
Lifting capacity 3000 kg
Engine model WeiFang DEUTZ TD226
Operating power 86 kW
Height 3215 mm
Length 6890 mm
Turning radius 5400 mm
Width 2500 mm