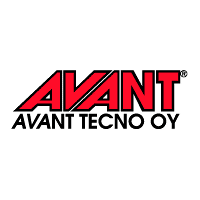 AVANT Loader Manuals PDF
Avant-218-220-Operator-Manual

Avant-E5-Operator-Manual

Avant-700s-series-Operator-Manual

Avant-500s-series-Operator-Manual

Avant-300s-series-Operato-Manual_watermark

Avant Mini Loaders History
Some AVANT Mini Skid Loader Operator's Manuals PDF are above the page.
Avant Tecno OY was founded in 1991 in Tampere (Finland). Since the first years of its activity, the company has specialized in the production of small-sized universal equipment.
Rapidly and actively developing, the company has become one of the leaders in the field of manufacturers of mini-loaders.
A distinctive feature of the AVANT technique is the use in the design of the most popular AVANT models of the 200, 500, 600 and 700 articulated frames.
The world practice of using this class of equipment shows the maximum attractiveness of turning and maneuvering loaders using folding half-frames. The advantages of this method of reversal include.
Environmental friendliness: minimal impact of the loader wheels on the supporting surface.
In connection with which the loader's access to work on delicate surfaces greatly expanded: lawns, paving, etc.
Increased permeability: due to the central location of the hinge, the track of the rear wheels practically coincides with the track of the front wheels.
Ergonomic control: the operator's seat is located on the front half frame, where the controls and the hydraulic tank are also located.
The driver-operator is maximally isolated from the main source of harmful vibrations – the diesel engine placed on the rear half-frame.
AVANT equipment still meets modern requirements for compact equipment, which supported by a number of advantages: versatility.
Read – LAMBORGHINI Tractor Specs.