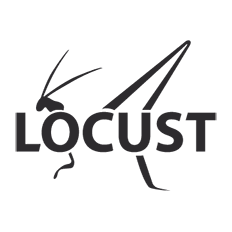 LOCUST Skid Steer Loader Manuals PDF
Locust-L752-Skid-Steer-Loader-Parts-Catalog-PDF

Locust-L753-Skid-Steer-Loader-Parts-Catalog-PDF

Locust-L853-Skid-Steer-Loader-Operating-Manual-PDF

Locust-L853-Skid-Steer-Loader-Parts-Catalog-PDF

Locust-L903-Skid-Steer-Loader-Parts-Catalog-PDF

Locust-L1203-Skid-Steer-Loader-Parts-Catalog-PDF

History of Locust Mini Loaders
Some LOCUST Skid Steer Loader Operator's & Parts Manuals PDF above the page.
Slovak production and trading company WAY Industry A.S. owns the trademarks Krupina, Locust and Bozena.
The company was founded in 1968, in 1969 the construction of a new plant of the company began.
In 1981, the first model of a small loader of the brand called UNC 060 was introduced to the market.
Currently Way Industry a.s. manufactures mini-loaders under the Locust brand.
In 2000, the production of the L-752 model begins.
2007 marked by a change in the structure of the company's shareholders.
1969 – The first factory opened in the town of Krupina.
1981 – The complete production of the first skid steer loader UNC 060 began. If in 1981 only three such machines produced, then in 1985 the production of skid steer loaders increased to 1004 units.
1988 – The Krupin plant becomes an independent organizational unit of the ZTS Detva plant.
1990 – On the basis of ZTS Detva, an independent state-owned enterprise ZTS Krupina established. This year also marked by a record production of UNC 060 loaders – 2995 units of equipment.
1993 – The company receives a quality certificate (ISO 9001) for its products.
1999 – WAY Industry A.S. becomes the new owner of the plant.
Locust in 21 century
2000 – The production of Locust mini-loaders and the TALET 30 universal aircraft tractor begins. The first model of mini-equipment received the L-752 index.
2001 – The company begins production of the upgraded Bozena 3 mine clearance set.
In 2001, the development of a joint cooperative production with ORENSTEIN & KOPPEL AG also initiated.
2005 – The Locust L 1203 Telspeed telehandler presented at the OMEK fair in Budapest, which began series production in 2006. This year also brought the company a Certificate of Environmental Management System according to ISO 14001.
2007 – In February 2007, changed of the shareholder structure. Detvan LLC becomes the sole shareholder.
2010 – A new trademark WAY presented at the Samoter and SIMA exhibitions – the result of cooperation between Way Industries and the Japanese company Yanmar.