SEM Loader Manual PDF
SEM-636D-Wheel-Loader-Operation-Maintenance-Manual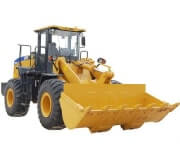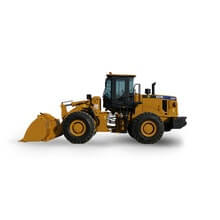 History of SEM Loaders
There's a SEM Loader Operation & Maintenance Manual PDF above the page.
SEM is a company with a half-century history, which from 2003 to 2008 gradually entered the CATERPILLAR group and underwent modernization of production using Caterpillar quality control standards.
In the SEM equipment, the development of CAT of past years is widely used, including non-electronic engines (analogs of CAT 3306B), axles, transmissions, hydraulic elements and more.

The goal of introducing the SEM brand to the market is to offer consumers high-quality, but technologically simple equipment with a high resource, reliability, ease of maintenance and repair, unpretentious to fuel quality, and at the same time having a price 2-3 times lower than the equipment of leading world brands.
Caterpillar & SEM
SEM dealerships have been opened worldwide at CAT dealerships.
Cooling.
The engine cooling system developed by the CATERPILLAR Research Center provides optimal engine cooling, thereby increasing fuel efficiency, reducing the likelihood of clogging of the radiator, even at extremely high temperatures and in conditions of high dust in the air.
Hydraulic system:
Valves manufactured by CCMC (Caterpillar China Machinery Components);
Single control lever (unlike the joystick does not have an electric drive);
Hoses manufactured by CCMC have increased strength and reliability; optimized routing of hoses and pipes to actuators.
SEM transmission (analogue of CAT MWL):
4 speeds forward, 3 – backward;
Transmission of a modern design with intermediate shafts and shifting under load;
The design of the SEM transmission involves the separation of the gearbox from the torque converter, which dramatically improves the thermal load on both elements and provides easy access to the components;
Caterpillar – gears, shafts, and gearbox design for smooth, reliable and long-lasting operation;
Caterpillar – clutches, lubrication systems and reliable sealing technology to achieve greater performance and reliability;
Caterpillar – transmission valves, electronic control provides clarity of switching and reliability;
Caterpillar – virtual design and control of production technology ensures high quality and minimum production time;
Advanced features to ensure reliability and performance;
Fully automatic gear shifting for operator comfort and productivity.
SEM drive axles (developed jointly with Caterpillar):
Oversized gears have a long service life and are designed to work in harsh conditions.