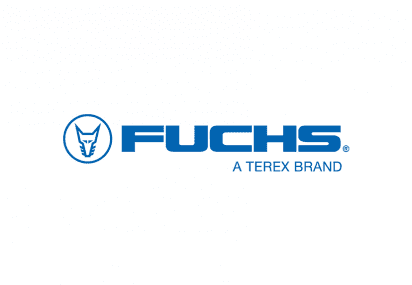 FUCHS Loading Machine Manuals PDF
Fuchs-MHL-340-Loading-Machine-Spec-PDF

Fuchs-MHL-350d-Material-Handler-Specs-PDF

Fuchs-MHL-320-Loading-Machine-Specs-PDF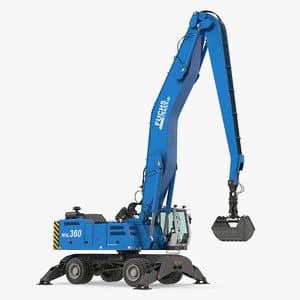 Features of Terex-Fuchs Material Handlers
There're some FUCHS Loading Machine Manuals PDF above the page.
The Fuchs-Terex hydraulic loading machine for handling scrap metal, timber and bulk cargo has long established itself.
There are few such second-metals that German Fuchs would not work on, they are indispensable for loading railway cars, scrap trucks, barges and servicing shear presses and baling presses.
The quality, efficiency, simplicity and reliability of the Fuchs MHL are hardly in doubt.
Particularly often on the sites you can see loaders: Fuchs MHL 320, Fuchs MHL 331, Fuchs MHL 335, Fuchs MHL 340 and Fuchs MHL 350, powerful Fuchs MHL 360 and Fuchs MHL380 work in ports and hammer shops of metallurgical plants.
For the convenience and speed of work with interchangeable equipment, FUCHS of the FQC series was specially developed equipped with a system of quick-release hydraulic booms.
Compared to traditional rope grab gantry cranes, the Terex-Fuchs MHL 380 hydraulic loader wins out due to its maneuverability and ease of use.
As an option, a video camera can be installed on the loader boom, thereby the operator has full control of loading or unloading from the ship's hold.
Especially for loading ships, the Fuchs of this series equipped with a curved 21 meter boom, which ensures not only the capture range, but also its depth.
The sphere of use of the loader can be the handling of a wide variety of goods, such as coal, fertilizers, crushed stone, sand, scrap metal, alumina, ore, bales, etc.
Specs of Fuchs 380
6-cylinder turbo diesel engine Deutz-TCD 2015V06 273kW, rated speed 1800 rpm, cylinder displacement 12 liters, fuel tank capacity 874 liters.
Electrical equipment with operating voltage 24 V, battery 2 X 12 V, 143 Ah.
Transmission Hydrostatic transmission driven by an infinitely variable axial piston hydraulic motor.
Wear-free transmission brake actuated by a valve integrated in the hydraulic motor.
Travel speed 0 – 11 km/h
Turning radius 9.9 m
Support 4-point support
Tires 8 solid elastic rubber tires size 14.00-24
Hydraulic system:
– Three-circuit with Load-Sensing system and an independent control valve (Torque-Control-Ventil) for the slewing mechanism.
– Separate oil cooler with large cooling surface area.
– Central lubrication system, as standard.
– Hydraulic oil filter: filter elements integrated in the hydraulic tank.
– Optional: load limit adjustment
– Max. productivity 840 l / min (at 1800 rpm.).