DISD Loader Manuals PDF
DISD-SD200-300-300E-Wheel-Loaders-Specs-PDF

DISD-SD300H-Wheel-Loader-Specs-PDF

DISD-SD300N-Front-Loader-Specs-PDF

DISD-SD310-Wheel-Loader-Specs-PDF

DISD-SD350-Wheel-Loader-Specs-PDF

DISD-SD380-Wheel-Loader-Specs-PDF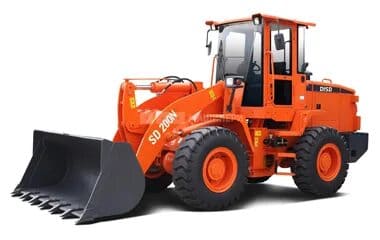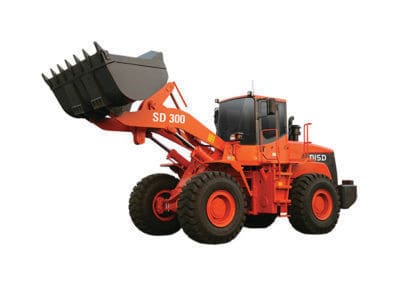 History of DISD Wheel Loaders
There're some DISD Loader Tech Manuals PDF above the page.
The DISD brand was born over 14 years ago.
This happened when in 2007 the South Korean concern Doosan Infracore, in the process of developing the international arena, bought Shandong Yantai Yuhua Machinery.
After the takeover in Yantai a specialized enterprise was launched to design and manufacture wheel loaders.
In 2010, a trial production of machines of this class started, which were created using proven Korean innovations in the field of modeling and assembly, as well as the latest machines.
As a result of active work, exactly one year later, the release of the flagship model of the "gold version" of the DL507G front loader.
The Doosan Loader Gold Model, was launched.
A year later, at the facilities of the Chinese plant, they began to independently produce gearboxes and drive axles.
Which made it possible to dispense with the import of spare parts from South Korea.
One of the most recognizable and sought-after brands in the global market for road construction and earthmoving machines in our time is DISD.
The factory located in China, which is a division of the international holding Doosan Infracore, has been producing wheel loaders for more than ten years.
They quickly gained popularity due to the combination of outstanding performance inherent in Doosan machines.
As well as the low cost characteristic of Chinese machines.
DISD Loaders line-up
Now the company supplies a line of durable, comfortable, productive and at the same time economical models: DISD SD200, SD200N, SD300, SD300N.
Doosan's Chinese division now covers an area of ​​11 hectares and produces 8,000 units per year.
The main part of the territory is occupied by the industrial zone.
Which includes automated lines for the production of components, manufacturing and subsequent painting of machines.
It is also an important component of the plant – a complex for development and research activities.
Where highly specialized laboratories for transmission, electrical equipment, and hydraulics are located.
There is also a showroom and a center for organizing training courses with a capacity of up to 300 people.