HANIX Excavator Manuals PDF
Hanix-H15b-Plus-2-Excavator-Parts-Catalog-PDF

Hanix-N230-N260-Excavators-Parts-Catalog-PDF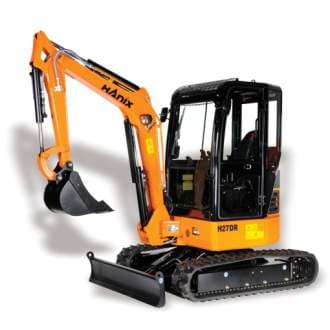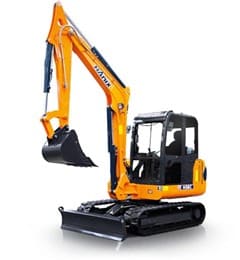 History of Hanix Excavators
There're some HANIX Excavator Manuals PDF & Parts Catalogs above the page.
Nagano Industry Co, LTD (Hanix) is a European trademark of the Japanese mini excavator manufacturer Nagano Industry Co, founded in 1965 in Nagano, Japan.
In Asia and Japan, the equipment supplied under the Nagano trademark.
The company was very famous in Japan, but outside of it, only the sales division, Nissan Kizia Co.
In 1965, the Handozer Group was founded in the Japanese city of Nagano, which consisted of three divisions.
Handozer Industry engaged in the production of small-sized construction machines, Nissan Kizia Co Ltd – sales of products, and Lease Service Ltd – provided service support and equipment rental.
This separation of powers still exists today.
The first product of the Handozer Group was a manual digger – dozer, which is why the concern called Handozer.
In 1971, Handozer produced the world's first rotating hydraulic mini-excavator, and in 1983, the company's engineers invented a rotating mini-excavator with a minimum rotation radius.
In 1984, Nissan Kizia began selling its products in the US.
In 1987, the company's mini excavators awarded the excellent quality medal.
In 1992 Nissan Kizia became Hanix, taking the first 2 letters from Handozer and the first 2 letters from Nissan.
An "x" added at the end, as a symbol of the infinity of the company's development.