ASV Track Loader Manuals PDF
ASV-SR70-Track-Loader-Service-Repair-Manual-PDF

ASV-SR70-Track-Loader-Operation-and-Maintenance-Manual-PDF

ASV-SC50-Scout-Track-Loader-Service-Repair-Manual-PDF

ASV-SC50-Scout-Track-Loader-Operation-and-Maintenance-Manual-PDF

ASV-RT60-ROW-Track-Loader-Operation-and-Maintenance-Manual-PDF

ASV-RCV-Track-Loader-Operation-and-Maintenance-Manual-PDF

ASV-RC50-Track-Loader-Service-Repair-Manual-PDF

ASV-RC30-Track-Loader-Service-Repair-Manual-PDF

ASV-PT50-Track-Loader-Service-Repair-Manual-PDF

ASV-PT30-Track-Loader-Operation-and-Maintenance-Manual-PDF

ASV-MD70-Track-Loader-Operation-and-Maintenance-Manual-PDF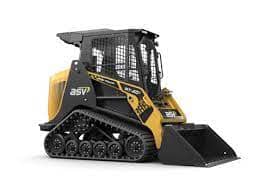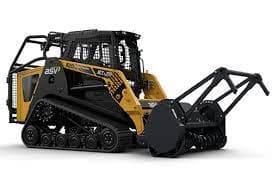 Lineup of ASV Track Loaders
There're some ASV Track Loader Service Repair Manuals PDF, Electric Wiring Diagrams above the page.
The American company ASV manufactures the world's most advanced rubber track loaders.
The company's idea behind the design of the loaders is that the rubber-coated crawler undercarriage has greater productivity and efficiency, steel or even rubber-coated steel.
The patented ASV undercarriage technology is the result of 20 years of development in the innovative use of rubber tracks.
ASV's Posi-Tracks are able to move on any surface without damaging it, making them widely used in construction, landscaping and agriculture.
Also, a real technological breakthrough among this type of equipment of this kind are the new ASV SR-series machines, which have a number of innovative features and the highest productivity in their class.
The first models of the series were the SR-70 and SR-80.
ASV SR-80 is a versatile 60 kW machine that brings together the essential features of the next generation rubber track loader.
Ground pressure is 21.7 kPa, undercarriage ISR-4 with track width 0.5 m and multi-level suspension.
Auxiliary hydraulics with a flow rate of 113 l/min are included as standard.
It is possible to switch on the economical hydraulic mode with a flow of 0 to 78 l/min using a switch on the joystick.
The location of the bucket is also adjustable.
Another important characteristic of the novelty is the speed of movement.
Specs of ASV SR-80 Loader
ASV SR-80 is the fastest rubber track loader, capable of traveling at 20 km/h.
In the cab of the SR-series, plush is used, which was not previously used in small-sized vehicles.
Ergonomic workplace, convenient location of the instrument panel at waist level – all this has a positive effect on productivity.
All these characteristics are also characteristic of ASV SR-70 track loader.
Its power is 53 kW, ground clearance is 375 mm, track width is 380 mm.