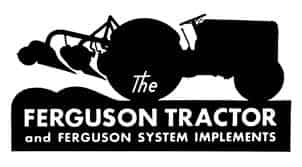 FERGUSON Tractor Manuals PDF
Ferguson-TO30-Owners-Manual

Ferguson-TO-20-Operation-and-Maintenance-Manual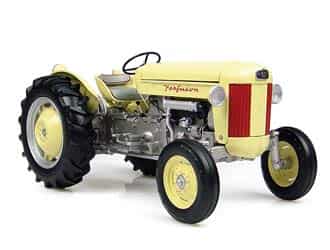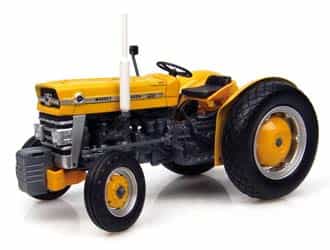 FERGUSON Tractors History
A few FERGUSON Tractor Operator's Manuals PDF are above the page.
In 1911, Harry Ferguson opens his own car sales firm Maxwell, Star and Vauxhall and Overtime tractors.
In January 1939, Ferguson and his family and the most valuable employees moved to Dearborn to begin work on a tractor that would later be known as the Ford-Ferguson 9N.
Having transferred many forward-looking solutions of the Ferguson-Brown tractor Ferguson and his team were able to use Ford's base.
In addition to his team, a large number of Ford specialists took part in Ferguson's work. The design of the new tractor was also developed by professional Ford stylists.
The new tractor was demonstrated in the same year of 1939. He became a serious argument in the competition between Ford and International Harvester.
FERGUSON Tractors after WW2
At this time, Ferguson is negotiating with Standard Motor Company. Which resulted in the production of tractors under the Ferguson brand in the former factory for the production of aircraft engines in 1946.
Britain at that time still overcame the consequences of the war: the bankruptcy of the economy, the food crisis.
The destroyed links with the colonies, which showed greater independence.
One of the central events in the life of British farmers was the agricultural law of 1947.
Based on the results of the long-term program, the UK has become fully self-sufficient in food. It was at this time that the release of the famous TE-20 – "Gray Fergie" began.
Technically, it is very similar to the Ford-Ferguson 9N, but naturally already on the aggregate base of Standard Motor Co.
An important feature was the ability to use engines for different fuels.
1946-56, 516,000 tractors produced in 16 main modifications, operating on gasoline, oil and diesel fuel. At the same time in Detroit produced American analogues – tractors TO-20.
They installed Continental engines, which also put on the first British cars.
In 1952, a long dispute with Ford ends. Almost at the same time, the patent for a three-point suspension is coming to an end. Ferguson sells its stake in its own company to the Massey-Harris.
For some time it still continues to work and retains some part of the company's shares, called Massey-Harris-Ferguson
In 1957 it finally sells all its assets.
It establishes an advisory engineering firm and deals with various issues, for example a full drive for various machines.
One of the last brainchild of Ferguson became the all-wheel drive car of Formula-1 – Ferguson P99. Ferguson did not live up to the successful debut of his car, having died in 1960.