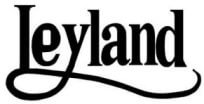 LEYLAND Tractor Service Manual PDF
Leyland-Tractor-Service-Manual-245-262-272-282-462-472-482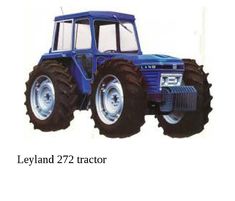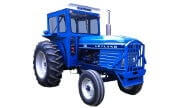 History of Leyland Tractors
There's a LEYLAND Tractor Service Manual PDF above the page.
Leyland is a British tractor brand made by the British Leyland Motor Corporation (BLMC).
The brand was born in 1968 as a result of the reorganization of British Motor Corporation and Leyland Motors, when the manufacture of Nuffield tractors transferred to British Leyland.
Leyland's first private blue collections presented at the Big Smithfield Agricultural Exhibition in 1969 and launched in 1970.
It based on Nuffield's "tin bow models" 3/45 and 4/65.
The Continental European "bullnose" design of these Nuffield tractors replaced by a more restrained appearance.
The Nuffield brand promise retained on tractors as a genealogy, so the first Leyland tractors had Nuffield text above the model numbering.
In the next model change, the name disappeared from the clutter of the machines.
Leyland honored with plowing power tests in Long Sutton, England, where it won 272 many 4-wheel-drive tractors in the rear-wheel drive model.
In Finland, Leyland praised for its very cold-starting and torque engines and its high ground clearance.
Which made it suitable for general use on a Finnish farm.
The Leyland tractor was a popular excavator base in the 1970s; for several years it became Finland's best-selling excavator platform.
The Ukko-Master, Vammas and Hymas excavators installed in Leyland.
In England, JCB used Leyland as its only chassis brand until the 1980s, when in the mid-1980s it switched to Perkins engines for power transmission instead of Leyland 4/98 engines.