Guldner Tractor Manual PDF
Guldner Tractor Service Manual PDF
GULDNER-serie-G-Service-Manual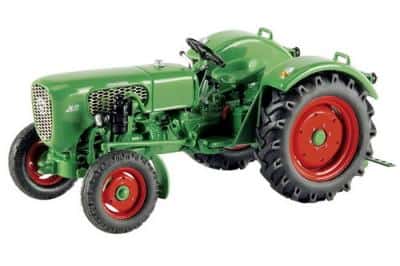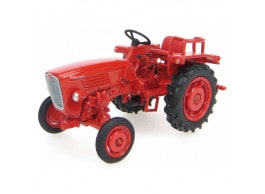 Guldner Tractor History
A Guldner Tractor's Service Manual PDF is above the page.
The company was founded in Munich in 1904 as "Güldner-Motoren-Gesellschaft GmbH" by Hugo Güldner, Carl von Linde and Georg von Krauß, but moved to Aschaffenburg in 1907.
In 1929, Güldner was taken over by Linde Eismaschinen, founded by Carl von Linde.
Güldner initially produced diesel engines from 60 to 600 hp, but later they specialized in the construction of small diesels. In the years following the Second World War, two-cylinder diesel engines were mainly supplied, but around 1960 engines with 1 to 6 cylinders arrived.
The production of hydraustatic elements began in 1955, which also benefited Linde forklift production. With this hydraustatic technique, forklift trucks were already being marketed under the name "Hydrocar" in the late 1950s.
The production of motorcycles began in 1924. Many German companies did that in that period; there was a need for simple and cheap means of transport and in the years 1923/1924 hundreds of motorcycle brands were created. However, the Güldner motorcycles were not really cheap.
They looked a lot like Nortons from that time: 500cc single-cylinder that could be supplied with both side and head valves. Like most of these "new" motorcycle brands, Güldner's motorcycle production didn't last long: it was discontinued in 1927.
In 1937, the Güldner A 20 was the first tractor produced by the company. In 1958, as far as tractor production was concerned, they started working together with the Maschinenfabrik Fahr in Gottmadingen and in 1959 the Europa series produced by both factories was presented. However, the collaboration did not last long and in 1962 Güldner presented the G-tractor series, which was available with different engines.
A number of models had four-wheel drive. When tractor production ended in 1969, around 100,000 tractors were built. The production of spare parts went to Deutz AG, but the now started production of forklifts remained with Linde. In 1991 the Güldner brand name was deleted from the trade register.
From 1935 to 1969, Güldner supplied the following types of tractors. The models from the same construction period with the same capacity are different engines, one with water cooling and one with air cooling.