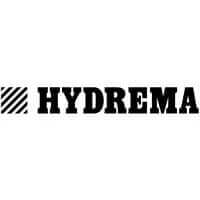 HYDREMA Tractor Tech Manuals PDF
Hydrema-707-Compact-Dump-Truck-Brochure

Hydrema-906E-908E-926E-928E-Brochure

Hydrema-912ES-Rail-Dump-Truck-Brochure

Hydrema-920G-Ultra-LPG-Dump-Truck-Brochure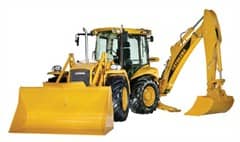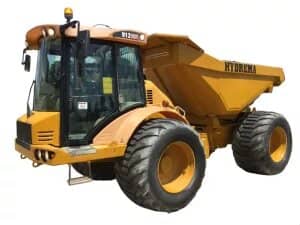 History of Hydrema Tractors
Some HYDREMA Tractor Tech Manuals PDF above the page.
Hydrema is Danish manufacturer of construction machinery and has group headquarters in Støvring.
The product range includes loaders, backhoe loaders, dumpers, excavators, a single deminer and a single purpose vehicle.
Hydrema has also developed a mounting system with train track wheels so that their machines can run on train tracks.
In this way, the machines can also be used in the railway industry for the maintenance and expansion of train track systems.
Hydrema's great characteristic is that all their machines are articulated. It provides fantastic maneuverability and at the same time protects the axles of the machines.
Apart from Hydrema, only Swedish Huddig, Finnish Lännen and Italian Venieri produce articulated backhoes in Europe.
In 2009 as part of their 50th anniversary, Hydrema launched 2 new models of their famous and successful full 10-ton dumper 912.
These are the models 912DS and 912HM (High Mobility tractor).
Hydrema 912DS is an updated model of the regular D model.
The update consists of a new groundbreaking suspension of the front axle, on which Hydrema has applied for a patent.
Hydrema 912HM has the same new suspended front axle and very wide tires, which makes it even more off-road walking, and it gives a smaller ground pressure when driving.
On the occasion of the 50th anniversary, Hydrema chosen to present the 912HM in an anniversary edition, which painted black with red axles and a picture logo on each side of the dumper box.
As a little extra detail, there was a leather seat in the cabin.
Hydrema's 21 Century
Since 2010, Hydrema launched a MultiChassis, based on their famous dumper 912D.
The difference is that the 912D MC does not have a dump truck or tipper towers.
Thereby, a wide range of implements can be mounted on the vehicle.
The facelift consists in short of a brand new cabin, similar to the one found on all the other D models at Hydrema and a brand new radiator hood.
Since August 10, Hydrema received a giant clearing order in house, from U.S. Army Engineers.
The contract includes 5 years of service, training and delivery of the AMCS "Area Mine Clearing System" (MCV910 Series 2).
The number of systems is secret, but the entire contract has a ceiling of 168 million. dollars, almost 1 billion Danish kroner.
With the new contract, Hydrema's management is investing in a new and larger civilian market in the USA.