FERRARI Tractor Manuals PDF
FERRARI-Cromo-K40-SDT-RS-Tractor-Brochure

Ferrari-18-20-22-Tractor-Parts-Manual

Ferrari-95RS-Tractor-Parts-manual

Ferrari-95-Tractor-User-manual

Ferrari-95-Tractor-Parts-manual

Ferrari-95RS-Tractor-Operators-Manual

Ferrari-85-Tractor-User-manual

Ferrari-86-Tractor-Operators-Manual

Ferrari-75-76-Tractor-User-Manual-Parts-Catalog

Ferrari-75-76-Tractor-Service-Manual

Ferrari-T72-T93-Tractors-Operators-Manual

Ferrari-Tractors-50-55-70-75-80RS-Parts-Catalogue

Ferrari-MC-60-RT-Operators-Manual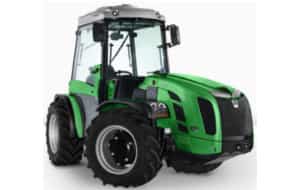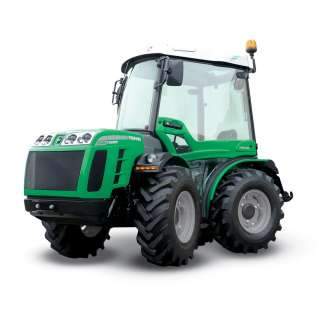 History of Ferrari Tractors
FERRARI Tractor User Guides, Service Manuals & Parts Manuals PDF above the page.
Ferrari appeared during the mechanization of Italy and initially produced choke machines for irrigation.
But after it presented the MC57 two-wheeled tractor at the exhibition in Verona, Ferrari became one of the leaders in the field of tractor construction.
This tractor remained popular until 1965, when the MT65 appeared – the first Ferrari articulated mini tractor.
Since then, the high technology of this manufacturer constantly confirmed by new "bestsellers" among tractors.
In the early 1970s, the company entered the international level by establishing a subsidiary of Ferrari France in France, and in the late 1980s joined the concern BCS S.p.A.
Ferrari Tractors Today
Today, Ferrari specializes only in the production of small-sized machines.
Italian mini-tractors still have a very good reputation: their developers are constantly improving models of the already high-tech universal machines.
At this time, BCS introduces the most advanced design solutions that improve the quality of work – performance, comfort, safety and environmental friendliness.
Much attention is paid to the equipment minitrakor FERRARI, which helps reduce soil compaction.
The following series of Italian Ferrari mini tractors and tractors still produced: RAPTOR, CROMO, COBRAM, COBRAM 50, THOR, VEGA, VEGA SDT.