Online Yanmar Tractor Manuals PDF
YANMAR Tractor Service Manuals PDF
Yanmar-Tractors-filter-list

Yanmar-Tractor-Equipment-Catalog

Yanmar-ctl65-ctl75-engine-parts-manual-compact-track-loader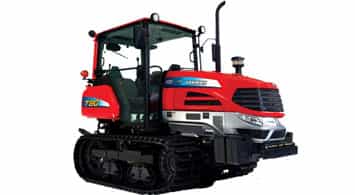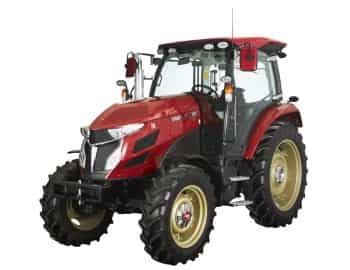 History of Yanmar Tractors
Some YANMAR Tractor Service Manuals PDF are above the page.
YANMAR Corporation was founded in 1912 as an engine company.
In 1933, the company developed the world's first practical and small diesel engine.
In 1955, she received the Diesel Gold Medal award from the German Association of Investors, and in 1957, the German Cross of Merit.
The direction of agricultural machinery, and in particular tractors, was opened in 1961.
1983, the world's smallest air-cooled diesel engine was developed and successfully introduced into agriculture.
1992, the millionth diesel engine was produced and ISO 9001 certified passed, and in 1997 – ISO14001 certification.
2006, celebrations were held in honor of the five millionth engine sold.
Today, YANMAR is a diversified corporation that owns seven factories, its own research and development center and more than twenty trading companies in different countries of the world.
The main activities are the production of engines, turbines, generators, agricultural machinery, boats, construction equipment with a focus on environmentally friendly, energy-saving technologies.
The direction of the tractors is represented by the EF, EG, US, Ke and T series.
The T80 series is a 79 hp tracked tractor. They are very mobile, compact, easy to manage and easy to maintain.
Their main purpose is to work in the fields, and rubber tracks make these tractors optimal for working in vineyards and in orchards. Innovative steering technology makes the T Series tractor as comfortable as the wheel models.
The EF 800 series is a powerful (95 hp) tractor with modern management technologies, a comfortable driver's seat, an eco-friendly and powerful engine. They are designed for daily work on the farm.
Panoramic 360o view, comfortable multifunctional seat, air conditioning and customizable steering position will ensure the comfort of your daily work.
The EG 700 series is an 82 hp universal agricultural tractor. They have about 40 speeds, which makes it possible to choose the best for any type of work.
Benefits include an eco-friendly and efficient diesel engine, the ability to shift gears by pressing a button without squeezing the clutch, smoothness at any speed and dozens of important innovations for easy handling.
The US pro series is a trouble-free tractor of professional level with a power of 60 hp. Their ease of operation and high-quality speed control make it easy to solve both simple and complex tasks.
They are equipped with a modern eco-diesel with a direct injection system, which does not slow down even with an unexpected increase in loads.
EF 300T series includes compact tractor without a cabin with a power of 45 hp, designed to work in the fields.
EF 200H series is a mini tractor with a 26-35 hp cab, designed for the needs of private households and small farms.
EF 200M series is a multitask 26.5-33.4 hp multitrack-free crawler minitractor designed for use with rear attachments.
The Ke200 series is represented by the 20 hp tractor Ke200N, which is designed to work in relatively small fields, orchards and vineyards.
The Ke100 series is an ultra-compact 14 and 16 hp compact tractor. They are convenient, easy to manage and perfectly suited for working in confined spaces.