LONKING Loader Manuals PDF
Lonking-CDM307-308-312-Skid-Loaders-Operation-Manual-PDF

Lonking-CDM853-Wheel-Loader-Operators-Manual-PDF

Lonking-CDM833-Wheel-Loader-Parts-Catalog-PDF

Lonking-CDM853-Wheel-Loader-Parts-Catalog-PDF

Lonking-CDM860-Wheel-Loader-Parts-Catalog-PDF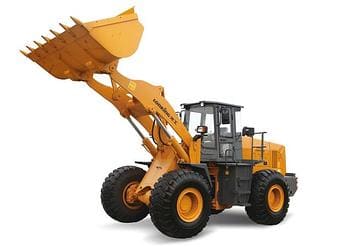 History of Lonking Equipment
Some LONKING Loader Manuals PDF & Parts Catalogs above the page.
The history of Lonking begins in 1993, when the Chinese Infrastructure Engineering Holding was formed (since 2008 it is called Lonking Holdings Ltd.).
Which includes 20 subsidiaries and 4 technoparks (about 40 factories in total), which produce a wide range of construction equipment.
Among the main factories are considered: Longgong Machinery Co., Ltd. engaged in the manufacture of wheel loaders, Longong Axle & Transmission Co. Ltd. manufacture of bridges and transmissions in Fujiang.
As well as factories producing road rollers, excavators and forklifts located in Shanghai.
Chinese holding Lonking Holdings Ltd. at its factories manufactures and sells excavators and bulldozer-loosening units on caterpillar tracks, pneumatic single-bucket loaders with a diesel engine, skid steer loaders on pneumatic tires, graders.
Also Lonking makes single drum rollers, track excavators, crawler bulldozers, wheel loaders, front-end loaders, motor graders, single drum rollers.
Lonking's construction equipment certified according to international quality standards ISO-9001 and exported to many countries around the world.