IHI Mini Excavator Manuals PDF
IHI-9VX3-Mini-Excavator-Service-Manual-PDF

IHI-17VXE-Electric-and-Diesel-Excavators-Operation-Manual-PDF

IHI-25V4-Excavator-Parts-Catalog-PDF

IHI-25VX-3-Excavator-Operation-Manual-PDF

IHI-30V4-Excavator-Parts-Manual-PDF

IHI-35V4-Excavator-Parts-Manual-PDF

IHI-45V4-Excavator-Parts-Catalog-PDF

IHI-55V4-Excavator-Parts-Manual-PDF

IHI-60V4-Excavator-Parts-Manual-PDF

IHI-85V4-Excavator-Parts-Manual-PDF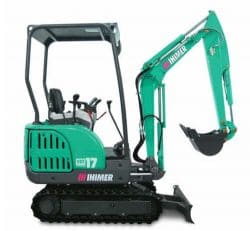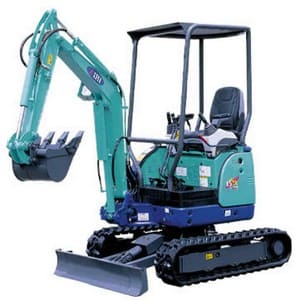 History of IHI Mini Excavators
There're some IHI Mini Excavator Manuals & Parts Catalogs PDF above the page.
The Japanese Ishikawajima (IHI) group of companies has achieved great success and recognition in a wide variety of industries.
Also the sphere of interests of IHI includes: shipbuilding, development and production of engines operating on various types of fuel, turbines, building structures, various materials, etc.
From other areas of IHI's business, a division that is engaged in the production of construction equipment stands out.
An assortment of crane equipment (tower, hydraulic, mechanical, floating cranes) that allows to satisfy most of the customer's requirements comes off the conveyor, as well as: hydraulic excavators, crawler dump trucks, tunneling machines, concrete pumps, concrete mixers, concrete plants.
The IHI brand has earned itself a good reputation: the brand's products are always popular with customers.
The history of the IHI began back in 1853.
Then the shipbuilding company Ishikawajima Shipyard was founded, which soon released the first Japanese steamer.
Also, in 1883, Ishikawajima built Japan's first steel-structured bridge.
The company began to produce construction equipment only in the middle of the XX century.
The history of the corresponding unit dates back to 1952.
Currently, sales of construction and construction equipment generate 11% of the IHI Group's revenue.