PASQUALI Tractor Manuals PDF
Pasquali-440-492-494-Operators-Manual

Pasquali-986-Tractor-Instruction-Maintenance-Manual

Pasquali-Service-Manual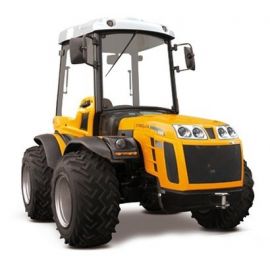 History of Pasquali Tractors
Some PASQUALI Tractor Operator's Manuals & Service Manuals PDF above the page.
Pasquali produces a series of small four-wheel drive tractors designed for use in mountainous areas and vineyards.
In d999, BCS buys PASQUALI.
BCS was founded in 1943 by the ingenious engineer and dreamer Luigi Castoldi.
Luigi noted that agriculture was common there, but farmers had to do all the work manually.
He decided that the automation of work would not only make life easier for farmers and significantly increase the results of their work.
The first project of BCS created – a self-propelled mower equipped with a low energy consumption internal combustion engine – model "243".
It was a real breakthrough in agriculture of that time.
In 1988, BCS tractors acquires Ferrari.