YUCHAI Compact Excavator Manuals PDF
Yuchai-YC08-8-Hydraulic-Excavator-Operators-Manual-PDF

Yuchai-YC18SR-Hydraulic-Excavator-Operators-Manual-PDF

Yuchai-YC25-8-Compact-Digger-User-Manual-PDF

Yuchai-YC35SR-Hydraulic-Excavator-Operators-Manual-PDF

Yuchai-YC55SR-Hydraulic-Excavator-Operators-Manual-PDF

Yuchai-YC310LC-8-YC360LC-8-Hydraulic-Excavators-Operators-Manual-PDF

Yuchai-YC08-8-Hydraulic-Excavator-Spare-Parts-Catalog-PDF

Yuchai-YC15-8-Hydraulic-Excavator-Spare-Parts-Catalog-PDF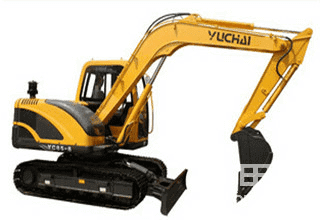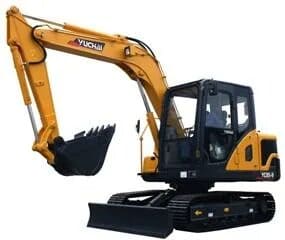 History of Yuchai Machinery
There're some YUCHAI Compact Excavator Manuals PDF, Parts Catalogues above the page.
YUCHAI Machinery Company was founded in 1951.
The company's headquarters and main production assets are located in the ancient city of China – Guangxi.
Currently, the company includes 37 enterprises, with a total number of employees – 16,000 people. The company's assets are estimated at 13.4 billion US dollars.
Guangxi Yuchai Machinery Company is the largest diesel engine manufacturing base in China and a leading exporter of Chinese mini construction machinery.
The company exports a wide range of small construction machines: excavators, mini loaders, etc.
For more than 50 years, the YUCHAI group has created a range of concepts to keep it at the forefront of the industry.
The corporation's business is based on six sectors: diesel engines, construction machinery, automobiles, automotive chemicals, electromechanical components for vehicles.
The annual output of diesel engines reaches 600,000 units. The output of construction equipment is 10,000 units per year.
Therefore, YUCHAI occupies half of the diesel engine market in China.
Yuchai engines installed in more than 70% of vehicles in China, and also exported to the United States, Eastern Europe, Cuba, Africa, and most Asian countries.
YUCHAI ranked among Top 500 Chinese Enterprises, Top 500 Chinese Brands, Top 500 Chinese Machinery Manufacturers, and Top 100 Chinese Auto Parts Manufacturers.
YUCHAI has strong scientific and technical potential.
In 2007, the group established the first Trade Entrepreneurship Engineering Research Institute.