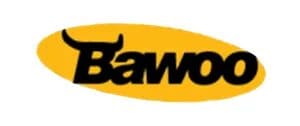 BAWOO Compact Loader Manuals PDF
Bawoo-LEX-T10-T12-Compact-Track-Loaders-Specs-PDF

Bawoo-V-VJ-57-67-87-Skid-Steer-Loader-Operators-Manual-PDF

Bawoo-Lion-X1000-Agricultural-Tractor-Operators-Manual-PDF

14-Bawoo-Skid-Steer-Loaders-Product-Line-Specs-PDF

History of Bawoo Construction Equipment
There're some BAWOO Compact Loader Manuals PDF above the page.
The company of innovations and technologies offers a wide range of wheeled and tracked mini loaders, special construction equipment manufactured by BAWOO COMPANY (South Korea).
Various sizes, purposes and designs for construction, agriculture, manufacturing, utilities and landscaping.
The South Korean company BAWOO COMPANY began its journey in 1990 and improving product quality.
The company produces a wide range of small construction equipment, relying on knowledge and vast practical experience.
BAWOO is a global manufacturer of high quality skid steer loaders.
Also, the BAWOO range of construction equipment combines the highest performance with exceptional durability and quality that fully meets the needs of customers.
Today, a manufacturer from South Korea offers 15 models of skid steer loaders on the world market, both wheeled and tracked.
For convenience, you can choose a mini loader model with vertical or radial lift.
Also, there are also unique models of loaders with a telescopic boom that allows you to increase the unloading height up to 4 meters.
In the production of loaders, only proven, high-quality engines from manufacturers such as Hyundai and Kubota used.
Whether you need a high load capacity or you interested in heavy work with hydraulic attachments.
BAWOO skid steer loaders will become your efficient assistants in any job.